---
BE PEOPLE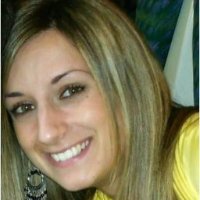 Gabriella, Milano
"La mia esperienza in Be è iniziata nel 2014 dopo aver lavorato molti anni in una multinazionale della consulenza. Sin dal primo momento ho potuto lavorare con professionisti di alta levatura e ho sviluppato capacità di problem solving, raggiungendo in tempi brevi i risultati desiderati."
---

Vincenzo, Milano
"Ho iniziato la mia carriera in Be da neo-laureato, qui ho trovato colleghi in grado di farmi crescere velocemente seguendomi in ogni passo. Ho imparato che la qualità dei risultati è più importante degli orari e le persone sono più importanti dei processi: in Be non ti senti solo un numero."
---

Mihaela, Bucarest
"La passione per il lavoro, colleghi di squadra molto professionali da cui imparare, poter dare ogni giorno il mio contributo, ecco cosa ho trovato in Be; un ambiente di sopra delle aspettative, motivante, con gente simpatica, molto ben preparata e sempre disposti ad aiutarsi."
Be. All rights reserved ©