---
BE PEOPLE
Ellen, Londra
"Cercavo una società di consulenza dalla mentalità più innovativa. Per tutto il processo di selezione sono stata piacevolmente sorpresa dalla cultura altamente imprenditoriale e da "start-up" che l'azienda aveva. In Be ho ampi spazi di crescita e l'opportunità di assumere ruoli sempre più impegnativi."
---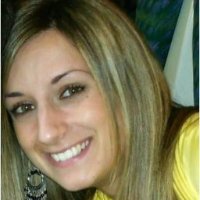 Gabriella, Milano
"La mia esperienza in Be è iniziata nel 2014 dopo aver lavorato molti anni in una multinazionale della consulenza. Sin dal primo momento ho potuto lavorare con professionisti di alta levatura e ho sviluppato capacità di problem solving, raggiungendo in tempi brevi i risultati desiderati."
---

Mihaela, Bucarest
"La passione per il lavoro, colleghi di squadra molto professionali da cui imparare, poter dare ogni giorno il mio contributo, ecco cosa ho trovato in Be; un ambiente di sopra delle aspettative, motivante, con gente simpatica, molto ben preparata e sempre disposti ad aiutarsi."
Be. All rights reserved ©